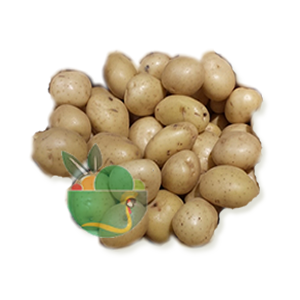 Potatoes
The potato is a starchy, tuberous crop from the perennial nightshade Solanum tuberosum. Potato may be applied to both the plant and the edible tuber
Description
The potato is a starchy, tuberous crop from the perennial nightshade Solanum tuberosum. Potato may be applied to both the plant and the edible tuber.
Potatoes are stuffed with phytonutrients, which are organic components of plants that are thought to promote health, according to the USDA. Phytonutrients in potatoes include carotenoids, flavonoids and caffeic acid.
The vitamin C in potatoes acts as an antioxidant. These substances may prevent or delay some types of cell damage, according to the National Institutes of Health. They may also help with digestion, heart health, blood pressure and even cancer prevention.
Purple potatoes are especially good sources of phytonutrients and antioxidants. A 2012 study published in the Journal of Agriculture and Food Chemistry found that six to eight small purple potatoes twice a day helped lower blood pressure and risk of heart disease and stroke among people who were overweight and suffering from hypertension. Despite the carbohydrates in purple potatoes, the participants did not gain weight.
Blood pressure